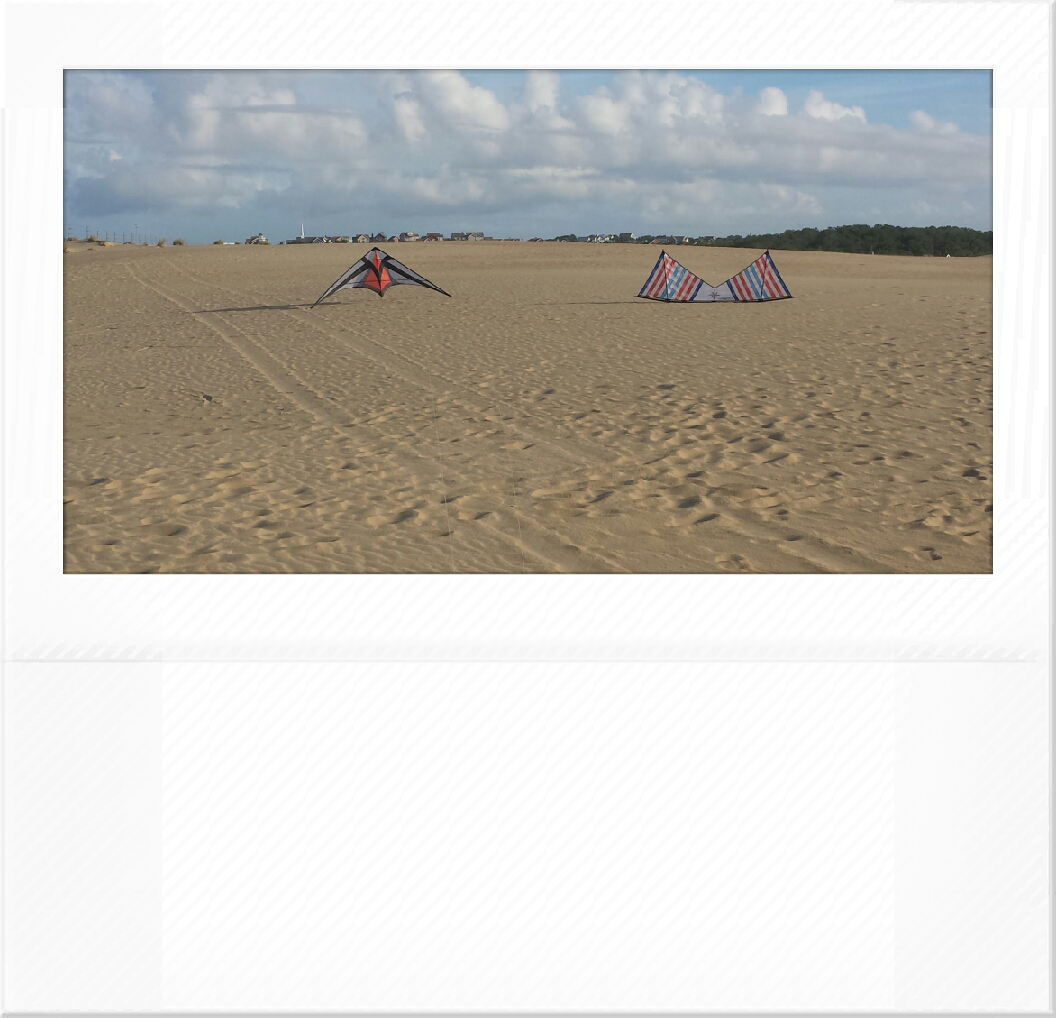 Tim P.
Kitelife Subscriber
Content count

123

Joined

Last visited

Days Won

7
Community Reputation
118
Scholar
About Tim P.

Rank

Advanced Member


Birthday

03/30/1962
Profile Information
Favorite Kite(s)

Quads and Duals... I need some SLKs!

Flying Since
Location
Country
Interests

flying kites, playing pool, martial arts, shooting guns, hunting

Gender
Tim P. replied to khsidekick's topic in Quad Heads

Careful in higher winds, I broke an inner wing spine, the upright with the center tee that the outer cross spar runs through. Standard frame, 16-18 mph winds, closer to the edge of the window than the center. Was too much wind, but couldn't resist trying out the new toy. Was fun for a few minutes! Now have to wait on spares, but needed to order other stuff anyway.

Would love some dual work here. Quads....okay, sure, that too.

Those Mirages are your color John, nice to have in the bag for when the wind is too much for anything else. And you want to ZOOOOM!

2

I'm in! Thanks for putting up this tremendous offering!

Rob, have you ever talked to Chris about bringing this up with his HQ brass about making this as a production kite?

Regarding the Kymera, I wouldn't say it's a low wind kite. I love it, it's my go to standard to test the winds and I abuse the hell out of it, but you'll struggle with it in low winds. You can remove the weights, adjust the bridle and remove the top spreader to help, but by doing that you've taken the "Kymera" out of it. For low winds, I'd look elsewhere. Of the others, the only one I have experience with is the Prism 4-D. Very capable low wind flyer, very robust despite the super skinny frame, although the aluminum ferrules on the leading edges seem to be a weak point. But it's really small and the super flexible frame makes it feel a bit twitchy in the air while flying. But it'll still be up in the air when everyone else's kites are on the ground and they're staring at their cell phones. Another good option would be a Skyburner NikNak. Great low wind flyer with great feel on the lines, very small inputs needed. Priced very reasonably. I'm sure others will chime in here as well with more opinions. Let us know what you choose! Don't forget it's all about fun!

Tim P. replied to JaseRicco's topic in Beginners

Like everyone else has said, I carry multiple kites for different conditions. I have duals for no wind, low wind, light to moderate wind, "standard" wind... and I like to have a backup for each one in case something breaks so I can keep flying until I can get home and repair the breakage. Same deal with the quads, although I don't have the variety and backups like with the duals...yet. Same with linesets, various lengths for both duals and quads in 50#, 100# and 150# weights. You gotta be prepared!

Had the exact same thing happen to me a couple of years ago. Ferrule broke but the spars were fine. I used a heat gun to loosen the glue from the ferrule and spar then used a pair of pliers to pull the ferrule off. Replaced the aluminum ferrule with rolled steel pins of the proper size found at the local hardware store, using the spar as a guide for size. Good luck!

WINNER, GAMMORAY!! Send me a PM with your shipping information and I'll get it out to you as soon as possible. CONGRATS! EDIT: *Sigh* One day I'll learn how to post a picture of another webpages crap, Or maybe not. Okay, probably not. But, it was a legit drawing, just too thickheaded to be able to learn how to prove it.

Sorry for the delay, had a power loss last night then I went to bed. Anyhow, let's see who's on the list! We have: 1. Stardragon 2. Brentgrant99 3. GammoRay 4. Mike Klaiber Drawing in a few minutes! Drum roll please...!

Yay, we got an entrant! My niece said this kite reminded her of the Dementors from Harry Potter. Halloween's coming soon, get your own dementors for your holiday flights!

Next up on the karma train is a lightly used 7' black Gomberg Ghost Delta. Flown about three times on the beach, slight fraying on the tips of the tails. Comes complete with sleeve. Reply with an "I'm in!" for entry, random number generator will pick the winner from the list in order of reply. Drawing will be held on Friday, June 16, 2017. Standard Karma Note from the Moderators This is a Karma Drawing. The winner of the drawing is expected to pay it forward by offering their own prize for the next drawing. Please do not enter unless you are willing to offer your own prize, preferably not the prize you just won. Drawings should be open for entry approximately 2 weeks, and the next drawing should be posted as soon as possible to keep the Karma rolling. These drawings are run by and for KiteLife forum members and DO NOT require a paid subscription to enter. The moderating team only ensures that your drawing post contains all of the pertinent information (drawing date/time, adequate prize description, drawing rules) before approval. If you are a KiteLife forum member from the US or Canada, you are eligible to enter. You do not have to be a paid subscriber. Members from Canada, Alaska, and Hawaii are welcome to enter the Karma drawings provided they are willing to pay half of the Karma prize shipping cost. The method and timing of the payment will be agreed upon between the two parties after the drawing for a particular prize. Here is the link to the original Rules and Guidelines thread: http://kitelife.com/forum/topic/5426-rules-and-guidelines-please-read/ The mechanism for the drawing itself is entirely at the discretion of the person offering the prize. In the past, entry number has been determined either by order of entry or by the post number in which the member declares entry into the drawing. The drawings have been performed using the RNG method (http://www.random.org/sequences/) or by choosing the numbers out of a hat (I believe an adorable daughter did the picking in that scenario). The only requirement is that the method of selection is clearly spelled out in the drawing post. Entry into the drawings is done by STARTING a post in the drawing thread with the entry phrase chosen by the drawing host (Traditionally "I'm in", but "I LIKE" has been used as well). In order to remove any confusion or misinterpretation, only entries with posts that START with the phrase will be considered. As with all other KiteLife drawings, bantering is encouraged. This is for fun after all.

I tried inviting you back but it said I couldn't because you had left the conversation. Hopefully an administrator can get you back in.