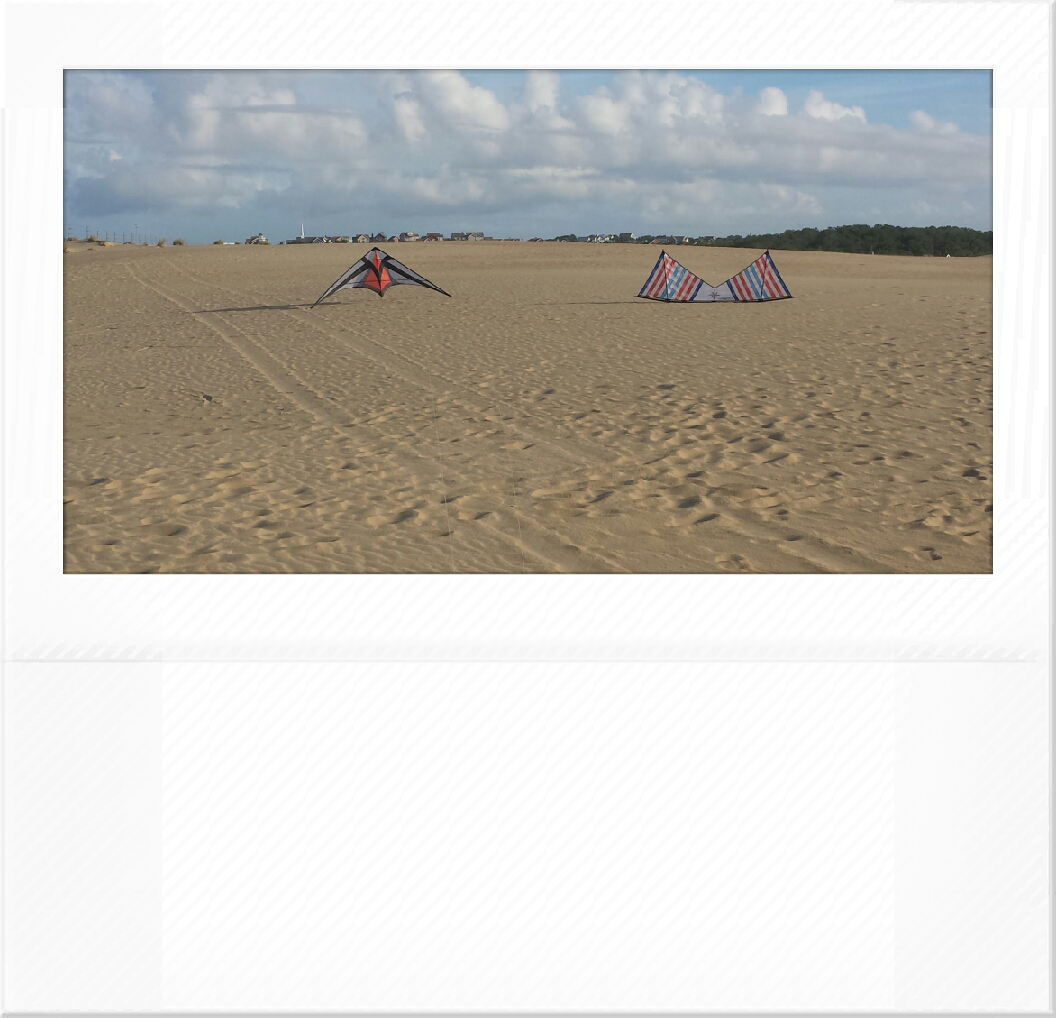 Tim P.
Kitelife Subscriber
Content count

105

Joined

Last visited

Days Won

3
Community Reputation
93
Scholar
About Tim P.

Rank

Advanced Member


Birthday

03/30/1962
Profile Information
Favorite Kite(s)

Quads and Duals... I need some SLKs!

Flying Since

1986

Location

Gatesville, NC

Interests

flying kites, playing pool, martial arts, shooting guns, hunting

Gender

Male
I had forgotten about this actually... I'M IN! I got plans for this little thing if no one else is interested...

The Widow NG is the better between the two in build quality and components. For the quality of the kite it should really be in the ~$225 range. The regular Quantum is...ehhh, okay. It's more of a beginner - intermediate kite while the Widow NG is a very solid intermediate kite. The Quantum Pro, however, is another beast altogether. But we're not talking that one. Just my opinion, others may vary. I still love me some Prism too!

April, your skills are more than ready for anything you want to do or things you think you need or want. I'm wanting a really light wind quad myself, my plans are to get a single panel printed sail, get Eliot to put a light weight leading edge on it and some Diamond rods or similar. I'm thinking that should be sufficient for anything that low I might want to fly a quad in. Wind that low I'll usually be on duals anyway, but I like options! I really need to work on transitioning light wind work on quads myself, I'm trying to spend more time on quads, really! Flying in low winds definitely increase your skills across the spectrum, but you have to start somewhere to DEVELOP those skills. Be prepared to move, you'll put in MILES in a 10-20 foot area!

Gayla Sky Spy or possibly the Bat, was the first one I remember, back in the late 60's or early 70's, in Orlando, Fla. I mainly remember the eyes, not sure of the color, but I think it was the white one. Such a LOOOOOOOONG time ago!

Yep, you need the leaders. But just get the ones made here by TK and John. You won't get better and the price is right and the shipping is fast! http://kitelife.com/forum/announcement/11-need-leaders-and-tuning-for-your-new-rev/

I'd second the recommendation of the Premier Widow NG. It really is an exceptional quality kite especially considering its price point. The Prism kites are solid choices as well, but I believe I'd go with the Widow NG if it was me.

Tim P. replied to philm63's topic in Beginners

I think most flyers have a variety of both lengths and weight lines to match a variety of wind and location conditions. A short set of 20'-30', a medium length set of 60'-90', and a longer set of 100'-125'. Each length sets in both 50# and 90#. Might even have a set of 150#. Some have even more variety than that, but you get the idea. Definitely use a high quality line with very little stretch or creep, such as Laser Pro Gold, Climax Protec or Skybond.

I'm definitely in for one or more night fly while there. Or anything else the group wants to try. I'll try most anything at least once. ALMOST anything... And yes, the beach down there can be extremely narrow at times. It can sometimes feel like you're flying in a hole. But the forecasts look favorable and fun is what we make it regardless.

REALLY hoping you can make it Bill, I'll keep fingers and things crossed too. Thanks for posting the cameras and equipment for a reminder, I still need to pick up a spare thumb drive. I can't wait!

I'd prefer the original also, but the raffle works as well if you think it'll generate quicker interest John. Or however you want to work it. If everything falls through, then keep the money sent in my name, there never seems to be enough when you're raising kids. My kids are grown.

Tim P. replied to jasonmcmahon76's topic in Beginners

I'm seeing vast improvements from your earlier videos, you ARE coming along just fine. It seems a bit aggressive on launching, but maybe it's just me. Really, you're doing great for the short time you've been flying. I'd suggest a couple of things based on your flying and from my perspective. Your crashes are fewer and farther between, I'd start flying with a bit more of a focus. Right now you seem to still be flying randomly, getting to know and become more comfortable with your kite, sometimes you fly the kite but mostly it flies you. Start taking command. Start with some simple geometric figures, big squares, diamonds, triangles, hexagons, octagons and PERFECT big circles. Work the corners to try to be sharp and precise, using pull turns, push turns and combination turns. Go clockwise and counter-clockwise. As your precision increases, work on your speed control, to keep the speeds consistent in various areas of the wind window traveling in various directions. Under control, increase and decrease your speeds. Practicing precision and speed control pays huge dividends regardless of what type of flying you're looking to do. Focusing and actual focused practicing can be tiring. When you first start a flying session, fly around for a few minutes to get accustomed to the kite again and the current conditions. After you feel comfortable, start a FOCUSED practice, such as working on making a sharp right angle turn. Stay focused and diligent on working on whichever particular aspect you are working on at the moment. Once you feel your focus start to drift or you start to get tired or frustrated, quit practicing and just fly for the fun of it. Find your happy place. Relax. As your skills increase you'll be able to stay in a focused practice for longer and longer periods. Sometimes my practice may be only 10 or 15 minutes long, but I might fly for hours. Never forget, you're having FUN! You're doing great!

Several duals, but only a very small list for quads here also. 1. a JB Series standard Rev 2. a Shook 100% mesh 3. a Phoenix Pro mid-vent Assorted frames, linesets and a couple pairs of handles. I have so much room to grow!