We're pleased to yet again announce the next prize being given away to our most appreciated supporters, the Kitelife Subscribers... For roughly 10 cents per day they play a major role in keeping KL growing in every way.
A 15' Inflatable Caterpillar by Peter Lynn, from Gomberg Kites, roughly a $400 value!
The Caterpillar is a great ground bouncer! First of all, it is big – really big! The giant size from New Zealand is larger than a school bus. The ones made by GKPI are ten feet tall and fifty feel long. (Shown here.) That's nearly the impact of a giant Octopus while still at the mid-sized price levels.

Second, the Caterpillar is designed to be children/abuse tolerant. There is nothing to grab hold of! We even let kids inside to look around!
You can sign up
here
.
Odds of winning for this prize is currently 1/263, and will be drawn on July 1st, 2009!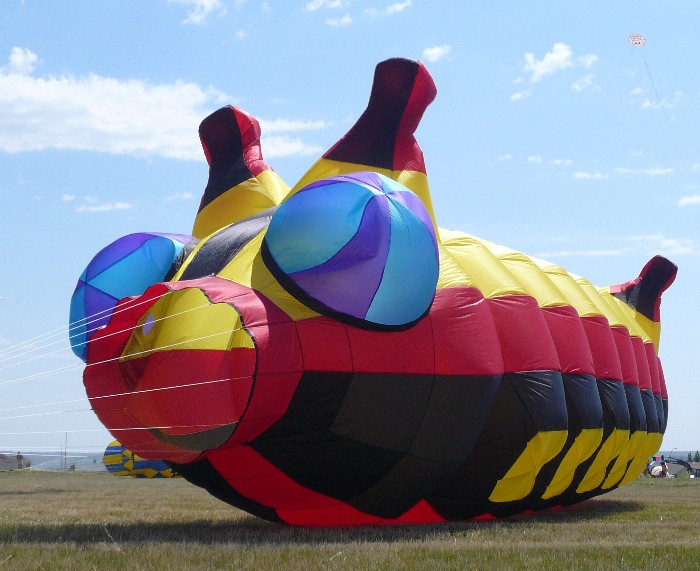 Our thanks, and the very best to you... Let the drooling begin!