We're pleased to yet again announce the next prize being given away to our most appreciated supporters, the Kitelife Subscribers...
For roughly 10 cents per day they play a major role in keeping KL growing in every way.

Peter Powell Triple Sky Stunter, roughly a $350 value!



This package includes three large diamond kites, lines and tails!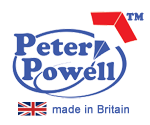 You can sign up to win KiteLife prizes here.

Odds of winning for this prize is currently 1/360, and will be drawn on July 1st, 2014!

Our thanks, and the very best to you... Let the drooling begin!