PICTURE OF THE MONTH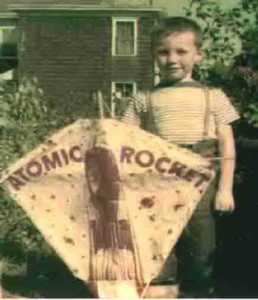 Dan Carey sent us this great picture of himself, posing with his first kite. Anyone else have a similar picture of themselves?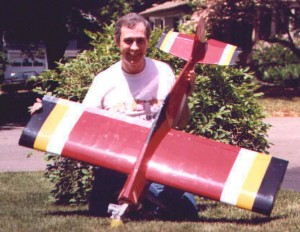 And here's Dan today…
David Hathaway, aka "Monkey Boy"
Flying Revs in Hawaii, tough life David…
Ray Williams, Darlington SC
A very nice rokkaku that Ray made, and a picture of the world's scariest team – Robert Hawkins, Ray Williams and Frank Cook.
Mike Dallmer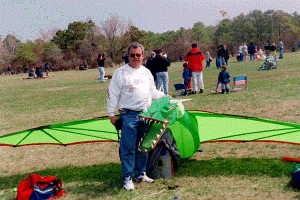 Mike with one of his beautiful 3-D Dragon kites.
Eddie Zihlman, Austin TX
Kids feeling the power of the wind, with Eddie's 10′ Bol. In our opinion, Eddie displays all that is good about kiting…always ready to share, especially with children and those new to our hobby. A true ambassador for our sport.
Dru Nelissen
The most beautiful Rev stack we have seen.
Collette Lemons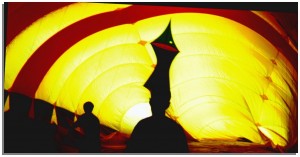 Curtiss Mitchell flying inside the "Megabyte"