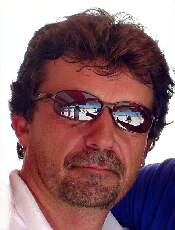 Welcome! Thanks for stopping in for the 20th issue of Kitelife. I sincerely appreciate the support of our readers and sponsors over the last year; and hope that you have the best year yet in 2001.
2000 was a great year for Kitelife. We received 165,345 visits from our readers, who viewed over 612,000 pages. (For those of you who still measure traffic by "hits", we had over 3 million file "hits" during the year). I hope that we have provided a valuable resource to you, and a solid value to our sponsors. We'll do our best to provide more of the same in 2001.
Cool Stuff
Victory From the Jaws of Defeat Department: Kiter on Dubya's Cabinet!
As an old-school liberal Democrat, I went into a deep funk when one member of the Supreme Court negated the votes of tens of millions of Americans and selected GW Bush as our next president. I suffered through nightsweats caused by visions of oil wells smack dab in the middle of Field 2 at Wildwood and skies so brown that kites will need night lights even in daytime; I settled in for 4 years of dark times. But as Mom told us, behind every greasy brown cloud lies a silver lining.
On December 20, GWB announced the selection of Gov. Christie Whitman of New Jersey to be head of the EPA, a cabinet-level position. For the last several years, Gov. Whitman has attended the Wildwood festival on Memorial Day weekend; and she has shown genuine delight with kiting. The pictures below will attest to that.
At Wildwood this May, I'm going to meet with Christie and suggest a bold initiative, "Flight Stamps". This program will be modeled closely upon the "Food Stamp" program — kite fliers of lesser means (annual income under $125,000/yr.) will get government vouchers that they may exchange for top-rate kites and equipment. This will help keep us as productive members of society, who will not have to turn to crime to feed our families after we blow the paycheck on kites.
Now that's a  program would get this old yellow-dog Democrat to support Christie Whitman for President! We can only hope that she will keep the Grand Oil Party in check in the meantime……
Where's the Bubble Gum?
Those of you who have seen the kite flier's trading cards produced by Ron Despojado know that these are really neat. Ron is getting ready to do a new batch, check his website for details.
KAP as Fine Art
Top kite aerial photographer Craig Wilson has his wonderful work featured on Guild.com, the largest online fine-art site in the world. It is super to see a great guy like Craig get this kind of recognition. Tell your well-heeled uncle to get you one of Craig's photos for Valentine's Day.
Kitelife Nominated
I am delighted to report that Kitelife has been nominated for the Chris Batdorff Award by the Kite Trade Association International. This award, voted on by KTAI members, is annually given to the outstanding kite publication. For the first time, this award has been opened up to electronic publications such as Kitelife. Chris was the groundbreaking publisher of Stunt Kite Quarterly, and an inspiration to all who follow our sport. Wish us luck in the voting.
Help Wanted
We are in need of new contributors! Whether you can provide an article about your particular specialty or interest, some great photos or an event report, or wish to start a bi-monthly column of your own, we'd love to hear from you. If interested, please e-mail us for details. Kitelife can continue to serve you only if we have a steady stream of material, please help the cause if you are able.
Next Issue
Full coverage of Kites On Ice and the World Sport Kite Championships in Malaysia. This issue will publish around March 25. See you then!