Environmental pollution is a growing concern worldwide, alternative energy sources and clean up efforts are more important than ever… Dr. Devinder Pal Singh Sehgal is one of those who are actively trying to make a difference, both through media and grass roots efforts in his home country of India.
Environmental state of affairs:
Industrialization and urbanization have resulted in a profound deterioration of India's air quality. India has more than 20 cities with populations of at least 1 million, and some of them – including New Delhi, Mumbai, Chennai, and Kolkata – are among the world's most polluted.
Of the 3 million premature deaths in the world that occur each year due to outdoor and indoor air pollution, the highest number are assessed to occur in India.
India's high concentration of pollution is not due to the absence of a sound environmental legal regime, however, but to a lack of environmental enforcement at the local level. Regulatory reforms aimed at improving the air pollution problem in cities such as New Delhi have been difficult to implement.
India is the only country that has a separate government ministry exclusively for non-conventional energy sources, and India has one of the largest national programs to promote the use of solar energy. Whereas the majority of developed countries have turned to solar energy mainly out of concern about the environment and energy security, the use of solar power in India is being advocated as a way to provide energy to regions where there is a shortage of electricity. Rather than build new, expensive generating capacity or connect rural areas to the existing power transmission infrastructure, India is turning to the use of solar energy. In many small villages and remote areas, solar photovoltaic systems are far more cost-effective than conventional energy.
Wind-generated energy is also an important component of India's strategy to boost the use of renewable energies. India is rich in wind energy potential, and the country has been adding installed wind power capacity at an impressive rate. According to the Ministry of Non-Conventional Energy Sources, India now expects to exceed its target of installing 1,500 MW of wind power in the 2002-2007 period. The improvement in grid connections, which have previously slowed the development of wind power in India, as well as an effort to provide incentives to wind-power producers, has spurred the growth of the wind energy industry in India.
Sri Sehgal has been reaching out on many fronts, one of which is activism through kites and educating the next generations, the youth who will someday be in a position to make an even greater difference… We'll let him tell you about it in his own words.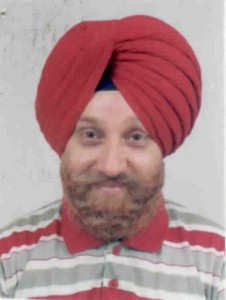 The kite is a symbol of joy, happiness and cheerfulness worldwide. Children, young as well as elders are attracted toward kites. They can be made up of various shapes, sizes, designs and can also be artistically decorated to make them impressive and fascinating. Kites can play a leading role in spreading the message of 'Environment Protection' throughout the world.
We all know that our environment is being polluted every minute by various industrial pollutants, smoke emitted by vehicles, combustion of petroleum products, etc. This polluted environment is directly attacking our body's health system and is making us weak on all fronts. It must be checked at the grass root level in order to reduce the growing effect of environmental pollution in the present and for generations to come.
One of the ways to do this is through eye catching multi-colored kites with attractive slogans on Environment Protection which may be displayed and explain the ill effects that a polluted environment has on us, especially at children dominated functions and exhibitions. Students may also be directly involved in such environment protection related kites and awarded for best such entries. In this manner students would perhaps come to better know the importance of a healthy environment and thus they can further spread this message to thousand of others through kites.
The scientific phenomena of acid rain and accumulation of poisonous carbon monoxide in the atmosphere is the resultant of environmental pollutants which can be well explained to the layman through very easy, self explanatory and impressive environmental protection kites. Demonstration to general public may be made through kites that most of pollutants in the atmosphere can be controlled up to considerable level just by growing more and more plants on the Earth, which we all share a responsibility for.
In my own endeavors, I have also made certain beautiful, attractive educational kites on 'Environment Protection' and conduct exhibitions from time to time in order to further spread the message of healthy environment through them. Kites are also being distributed to the kids free of cost on certain occasions certainly after taking a oath from them and their parents to contribute a little to protect our clean and healthy environment.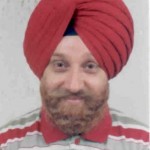 Let all of us consider and realize the ill effects of environmental pollution and each put our own contribution to make the surrounding environment free from all pollutants and thus lead a happier, healthier pollution free long life.
   Dr Devinder Pal Singh Sehgal,
   Panjab State Awardee
Limca Record Holder
Intl Record in Miniature Kites