Having been a part of the greater kiting family for so long now, I always love to hear from our readers… Both praise and critique, your input and suggestions help to make us a better publication and kiting resource!
While surprisingly enough we don't often hear from you, it's very encouraging when we do… If you have something you would like to tell us about what we do here, please don't hesitate to drop us a line.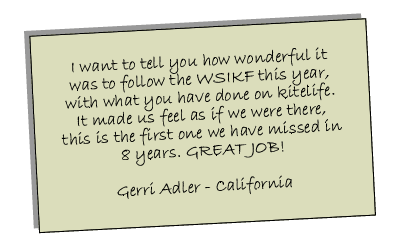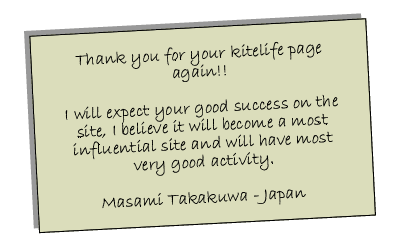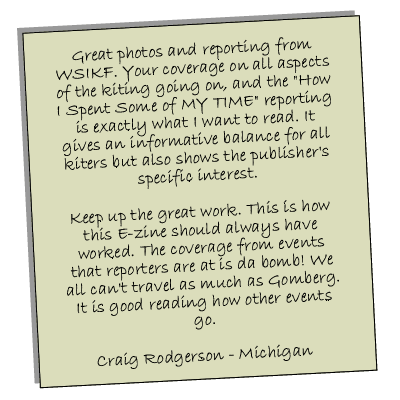 Thanks for the support guys, comments give me that "push" to keep it up… I'd love to hear even more from all of you!