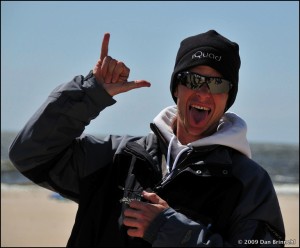 Welcome, we've done our very best to round up a wide variety of articles and reports for this 66th issue of Kitelife Magazine… We're just about half way through the primary kiting season now, with a number of major events and festivals just coming up on the horizon, it's our distinct pleasure to try and bring a piece of the action home for our loyal readers throughout the year!
With the release of this issue, it also marks my 34th birthday (June 1st), and having spent the better half of my life in kiting (18 years this August), I really must express how proud I am of this community as a whole, surviving and still enjoying the simple things even through difficult times… It's been challenging for festivals, competitions, stores, you name it, but I honestly believe we're in for some good stuff over the next couple of years.
For those of you attending or organizing festivals that we won't be able to see for ourselves, we always welcome pre event reports or press releases (listed under "Coming Events" on this page) and of course, post event reports and photo galleries. In addition to providing excellent content for Kitelife, these reports and photos serve to further promote your local events… Submission is easy, our next deadline is July 15th, click here for more info!
Although I've had a full plate this year, I've still got some awesome projects lined up for the next couple of years, including more content for our video archives, a renewed attempt to republish American Kite Magazine into PDF format for easy downloading along with our existing SKQ and Kite Lines archives, a full array of Rev video tutorials and the ongoing task of converting all of our older issues into the new format.
As always, I'd like to thank our official Kitelife Subscribers for their continued support and words of encouragement! Without them, we'd never be able to produce and manage a web site of this size… Working to expand our various archives is a work of passion, you make it all possible.
Last note on the Editor front, I've had lots of inquiries as to when my fiancee Takako will be able to move to the USA… Quite simply, we're just waiting on Uncle Sam to approve the visa which takes an average of 6-8 months, so that means a move date sometime Sep/Oct with any luck at all.
Cordially yours,
John Barresi
Editor/Publisher
Kitelife Magazine
Next Prize Drawing to be held soon!