AFGHANISTAN-AMERICA:
As a boy, Behrooz learned the craft and science behind kites, as did many children in Afghanistan. There were three kinds of kites: fighting, leisure and, for lack of a better term, luminary.
http://www.salisburypost.com/News/051410-wineka-column-behrooz-lakey-pix
---
AUSTRIAN:
Dozens of passenger planes had to be diverted from Vienna International Airport (VIA) after an Austrian flew three kites 700 metres above the ground yesterday.
http://austrianindependent.com/news/…/Kites_cause_air_traffic_havoc_at_VIA
---
CHINA-MEXICO:
Kites flying in a public square and a distinctive spicy cuisine — the similarities of Mexican and Chinese cultures are on open display at the Shanghai World Expo.
http://english.peopledaily.com.cn/…/90883/6969713.html

---
GREENLAND:
The kite teams on Greenland are waiting for favorable winds to kite sail across the snow with their heavy sleds.
http://explorersweb.com/polar/news.php?id=19372
---
JAPAN:
Strong winds caused a large kite to crash into a roadside stall at a kite-flying festival in Uchiko.
Police are investigating the case on the possibility of professional negligence resulting in injury.
http://mdn.mainichi.jp/mdnnews/news/…007000c.html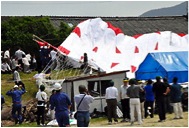 ---
ICELAND:
A NNW wind was blowing at 25 kts and they were kiting using their Beringer 5 m2 kites. Little did they know that was the last of the sun for the next 7 days…
Before the disrupting volcanic eruption in Iceland, Michael Charavin and Cornelius Strohm crossed the largest ice cap on Iceland from east to west. They did a kite and sledge-haul crossing of the Vatnjökull Icecap from Jöklasel to Jökulheimar.
http://explorersweb.com/polar/news.php?id=19365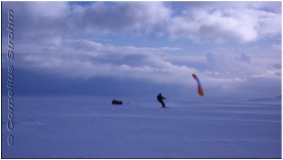 ---
LITERATURE:
"Sky people, that's what we are," Yoko Ono sang, in the 1985 song "Sky People"; "One day we'll fly and leap through the sky/To look for a good land, hand in hand."
Now, through the auspices of Ecstatic Peace Library, Yoko Ono has fulfilled these words and devised a book to fly in her stead. Published as a limited edition, FLY ME is a handbound book that unfolds to become a kite, featuring seven pages of individual messages or instructions composed by Ono. These messages are designed to be read by all, in the sky on a windy day.
http://imaginepeace.com/archives/10909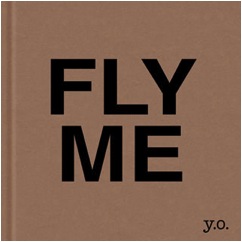 ---
KAP:
Jeff Warren is looking for volunteers to help map the oil spill in the Gulf of Mexico using kites. He also works with kids in Peru and El Salvador to map their communities using kites.
A group of cartographers attached point-and-shoot cameras to kites and weather balloons to document the devastation in the Gulf of Mexico.
http://www.wbur.org/…make-your-own-kite-cam-heres-how
http://www.nytimes.com/…/personaltech/27basics.html
http://chdk.wikia.com/wiki/CHDK
Kite Aerial Photography of whales from ships on the Canadian Arctic Sea.
Two parts, second chains right after the first:
http://watch.discoverychannel.ca/…april-19-2010/#clip291435
The marine biologist Oscar Frey received a Drachen Foundation grant to
study the whale with this technique.
http://www.drachen.org/journals/journal24/24-Frey.pdf
---
PUBLIC ART:
Vista, California city worker Cirilo Mariscal guides a sculpture as it is lowered by a crane Tuesday at the corner of Vista Village Drive and Main Street. The sculpture, "Cloud Formation" by artist Josh Bowman, is replacing the "Kite of Paradise" sculpture that was previously at the corner. The city will be replacing several kite sculptures over the next two weeks as part of the Kites Over Vista program, a public arts exhibit in which the sculptures typically stay up for one year. Some of the kites have had longer runs, after being purchased and donated back to the city.
http://www.nctimes.com/new…7b6bfd149.html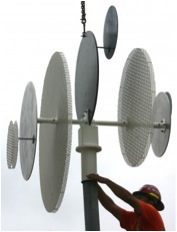 ---
SCIENCE:
Japan is launching its first Venus probe and along with it they're sending Ikaros, a "space yacht" also known as the Interplanetary Kite-craft Accelerated by Radiation of the Sun. Yes, Japan is sending a gigantic kite into space!
http://www.gizmodo.com.au/…japan-will-soon-fly-a-kite-in-space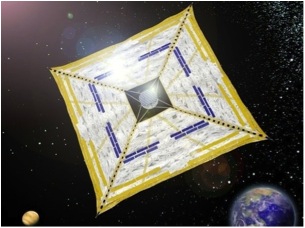 ---
TECHNOLOGY:
A promising new development in renewable energy has appeared in the form of a kite, from Minesto, a Swedish startup company. The Deep Green technology converts energy from tidal stream flows into electricity by way of a novel principle, somewhat similar to the posture of a wind kite. The kite assembly, consisting of a wing and turbine, is attached by a tether to a fixed point on the ocean bed. The technology offered by Minesto is lightweight and miniature compared to other tidal solutions. Resulting in cost savings in material, transport, installation, service and maintenance place Minesto in a unique position, both economically and in terms of number of available sites.
http://www.minesto.com/technology-4
http://technorati.com/lifestyle/green/article/sea-kites
http://www.good.is/post/deep-green-kite-based-tidal-power
http://www.heatingoil.com/..wind-turbines0516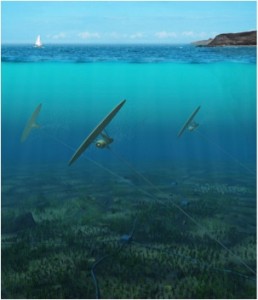 Additional renewable energy research is being done at:
http://www.energykitesystems.net
http://abclocal.go.com/kgo/story?section=news/business&id=7410502
There is even a wind collective.
http://theenergycollective.com/TheEnergyCollective/63988
A succinct lecture about renewable energy using kite power is at:
http://www.ted.com/…kites_as_the_future_of_renewable_energy.html
EDUCATION:
Each spring Campbell, a teacher for the gifted and talented Zenith Pullout Enrichment Program at Washington Elementary School in Eastlake, spends a week teaching the value of building and flying kites with the help of Bob Lockhart, member of the Ohio Society for the Elevation of Kites, also known as the Cleveland Kite Club.
http://www.news-herald.com/articles/2010/05/12/news/nh2487836.txt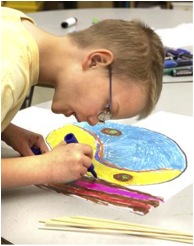 ---
CULTURE:
Kites are becoming more common place every day as they appear in a variety of advertisements, and act as themes for birthday parties.
http://thestir.cafemom.com/food_party/102768/Go_Fly_a_Kite_Birthday
---
INSPIRATIONAL:
Erma Bombeck, mother of one daughter and two sons, wrote these wise words:
"I see children as kites. You spend a lifetime trying to get them off the ground. You run with them until you're both breathless. They crash. You add a longer tail. They hit the rooftop. You patch and comfort. You watch them lifted by the wind and assure them that someday they'll fly. Finally, they are airborne. They need more string and you keep letting it out. But with each twist of the ball of twine, there is a sadness that goes with joy. The kite becomes more distant, and you know it won't be long before that beautiful creature will snap the lifeline that binds you together and will soar as it is meant to soar, free and alone. Only then do you know that you did your job."
---
ACTIVISM:
The Alaska Wilderness League flew 50 kites representing each U.S. state at the U.S. Capitol to show their support for preserving the Arctic National Wildlife Refuge.
http://www.ktuu.com/Global/story.asp?S=12428092