August 31, 2010
Six months ago, a group of us traveled to Balikpapan in Borneo for their first international kite festival. And ever since, there have been rumors, speculation, and confusion about the result. This sorry episode now seems to have run its course. So it seemed a good idea to clear the air….
The first thing I must say is that the Balikpapan festival should not be confused with any other kite event in Borneo.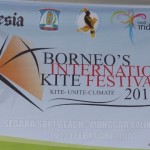 There was concern at the time because Balikpapan used the name "Borneo's International Kite Festival" when there was already another event with the same name. We urged organizers to use a different name. They didn't. So don't confuse this event with another excellent kite gathering held in Borneo.
Second thing is that a number of good people made an informed decision to go to Balikpapan based on the best available information, credible invitations, and good faith. No one acted foolishly or rashly. And the third point? We were taken advantage of. Here's the rest of the story.
There is a comfortable level of informality in the kite world. We trust each other and want to believe the best about members of the extended global kiting family.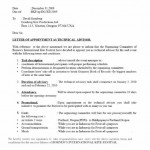 For that reason, it is not unusual to spend thousands of dollars on air tickets with nothing more than an email promising reimbursement. Even after twenty years, I'm honored to be invited and excited for an opportunity. You jump on a plane, go fly kites, and get paid later. At events in the USA, it is not unusual to get travel money months after the event has concluded.
I guess I should have been suspicious when Balikpapan appeared more businesslike and better organized than most other kite events.
Month earlier, I'd been invited to the festival and then received a contract asking me to serve as a "technical advisor". The contract bore the logo of Bisnis Indonesia, the leading newspaper in the area, as well as the city and regional government. Sponsorship seemed secure and impressive. My responsibilities were detailed as well as my reimbursements.*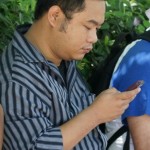 Kevin Sanders in Australia received a similar letter and he actually was flown into Borneo for a week to review the site and logistics a month before the festival date.
In short, this effort appeared as serious, organized and secure as any I'd ever seen in my years of kite travel.
I read somewhere that appearances can be deceiving. Because as soon as our international group arrived in March, things began to unravel. Schedules shifted. We were left waiting for busses for hours. Meals were missed. The designated beach changed.
Details of our adventure — as well as my own personal maladies were reported earlier in the Update.
Our hosts were Alan Salehuddin Ahmad and Hidayat Ahmad.
So … we've all seen good kite festivals and others that could have been better. This one could have been better. But organization aside, as the week drew to a close, many of us began to ask questions about money. First we were told that we'd be paid following the farewell banquet. Then we were told banks were closed and we'd be paid in the morning. So some guests went to the airport expecting to receive payment there. Neither Yatt not Alan appeared. Planes were leaving and people needed to board….
It gets worse. With meal trips cancelled, we'd been told to dine in the hotel. Now as we checked out, we found the bills were not covered and the manager insisted we pay for meals and the rooms as well! Everyone was angry.
Finally Alan appeared and explained that payments were delayed and would be wired within 24 hours. Faced with an increasingly uncomfortable situation, most of us went home.One flier refused to depart without payment and actually stayed in Balikpapan another three days. But smothered in promises and with hotel bills mounting, he eventually left as well.
Of course, the funds were never transferred. And for some people, this was a huge issue. Ticket prices ranged from $1000 to as much as $3000.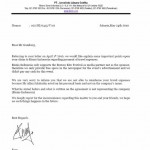 Some fliers had been available at short notice because they were between jobs. Others came from nations where lower average incomes made the expense much more significant. Some had fronted the expense for friends and had bought as many as ten tickets.
With Alan and "Idi-Yatt" now increasingly uncommunicative, we began contacting sponsors directly.
The newspaper explained that although Alan worked for them, used his Bisnis Indonesia email address, and introduced his "boss" to everyone at dinner, that they were not formally involved and therefore were not responsible for any promises made in their name.
Four letters to the Mayor's office went unanswered.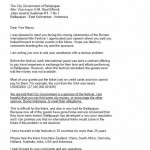 While we sent letters and emails or made phone calls, our Indonesian contacts visited the local authorities. What we learned was that no funds were available, that the organizing committee had been dissolved, and that a number of local vendors — hotels, print shops, restaurants and transportation companies — had also not been paid. Alan was in jail and Yatt had disappeared.
Our inquiries to a local attorney concluded that there were no resources to attach and no liable party that we could sue. We estimate that the kiters lost $30,000 to $40,000.
My best assessment of the situation was that Alan had made many promises and built an event hoping to find more sponsors and secure funding to pay the expenses. He failed and we bore the consequences. The city and the paper simply washed their hands of us and any related problems.
Did we have fun? There were definitely positives about being in Balikpapan. Would we have come if we had known? Probably not. And we certainly would have preferred to have been given that choice. In the end, it was an expensive lesson.
I've been traveling to kite events for twenty years. I'll keep going and will continue to advance the cost of tickets on a handshake and the word of a kite friend. But I also won't soon forget the disappointment of Balikpapan.
* GKPI Team members occasionally receive reimbursements for travel and lodging at kite performances. We do not charge an appearance fee for flying at festivals or non-profit events. Reimbursements generally cover a portion of expenses, but seldom all the costs.