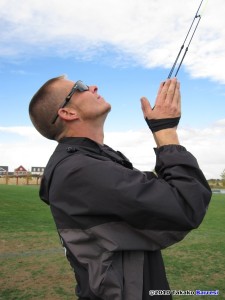 We're heading into the Christmas season and setting up our tree, approaching the end of the year and looking forward to a new one coming up – after twelve years since Mike Gillard started Kitelife, we're still going strong, bringing you a wide variety of kiting articles, interviews, photos, videos and general coverage from all over the world… I must say that it's really enjoyable to see the level of creativity and artistic expression that kitefliers are putting forth and experiencing in all walks of kiting and I'm infinitely, deeply thankful and proud to be a part of this amazing international community.
We don't often hear from our readers, and I'd like to encourage those of you reading to send your feedback by clicking my name below… Suggestions, critique, praise, all are welcome and we can only improve or find motivation from your sentiments be they positive or negative.
For those of you who are contemporary kite history buffs – two more past issues of Kitelife (#22 and #21) have been converted and are now available for reading in our archives, leaving just 20 issues (out of 75 now) left to convert from the old format… We'll continue working to get them converted one by one until the entire online archive is complete again.
I'd also like to extend a hearty congratulations to James Rodriguez, our latest Kitelife subscriber prize recipient – he took home a brand new Pocket Rocket single line kite handmade by Ron Gibian! Be sure to stay tuned for our next prize drawing on December 27th, this time for a 10′ Inflatable Airplane kite from Gomberg Kites… Valued at $350, this is an excellent prize and if you're not already an official subscriber, this is as good a time as any to sign up – get in on our regular prize drawings and help support our efforts.
Thanks for visiting Kitelife, we hope you enjoy the new issue!
Cordially yours,
John Barresi
Editor/Publisher
Kitelife Magazine