Commerce: Kabul, Afghanistan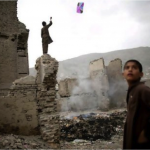 "Sometimes we sell up to 20,000 kites a day," says Tamim, 35, who goes only by one name, and who has been selling kites for 20 years on Kabul's busy market street, Strand Bazaar."
http://www.thenational.ae/…in-kabul-happiness-flies-in-the-sky
Danger:
Aayush was flying kites with one of his friends when their kite got entangled in the 11,000-volt electric wires outside his flat.
http://timesofindia.indiatimes.com/…articleshow/6856519.cms
Education: China & Chicago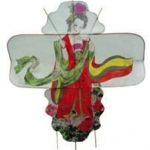 CHICAGO, Nov. 19 (Xinhua) — Young imaginations took flight when the Chinese princess of kite-making granted a hands-on demonstration of authentic Chinese kites in an eye-opening and fun-filled workshop for Chicago public school students and teachers.
http://news.xinhuanet.com/english2010/china/2010-11/20/c_13614564.htm
Energy: Update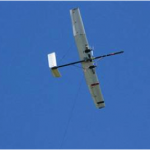 "Kites and blimps may be the next big thing in wind energy and may even power your home one day – and we're not talking decades from now. Think years.
Why? The higher you go up, the stronger and the steadier the wind and the more energy you can grab. Scientists say that a wind turbine high in the sky could generate 20 times more energy than a traditional model standing 200 feet off the ground."
http://www.msnbc.msn.com/…business-going_green
Environment: Candy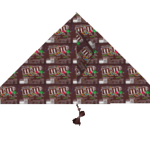 Each year, millions of candy wrappers are needlessly discarded and end up in landfills. TerraCycle™ is proud to partner with Mars®/Wrigley® and Cadbury® to create a second life for used candy wrappers. Every time you enjoy a Mars®/Wrigley® or Cadbury® candy product, you can save the wrapper and send it in to TerraCycle™, an eco-friendly innovator, and we will upcycle the pre and post-consumer waste material into cool new products.
http://www.terracycle.net/…Kite
http://content.usatoday.com/…wrappers/1
Light Up Kites Put on a Show
These amazing kites are flying over the Caspian Sea in a special performance for the President of Turkmenistan. The delta kites are 17′ wingspan kites with Super LED lights and fireworks all controlled by radio control. The diamond kites are 6′ wide and 6′ high with 100′ tails. The kites are two line steerable kites. Watch now: http://www.liveleak.com/view?i=40b_1288545216
http://www.myfoxhouston.com/…101102-hot-web-clicks?CMP=201011_emailshare
History: Lawrence Hargrave Memorial Flight Day for Public Schools.
"700 schoolchildren launched kites in honour of Australian aviation pioneer Lawrence Hargrave.
Replica box kites made by students of Stanwell Park Public School flew alongside modern-day rainbow creations to mark the sixth Lawrence Hargrave Memorial Flight Day for Public Schools."
http://www.illawarramercury.com.au…/1994001.aspx
History Cont'd: Can I rise to the heights my ancestors did?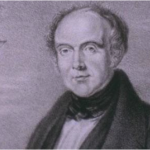 Charles Spencer's aeronautic ancestors were no strangers to show business.
"I have always known this, but knew precious little about them, apart from my grandfather, another Charles Spencer, who was trailed behind trawlers in balloons and man-carrying kites during the First World War, trying to spot U-boats beneath the water."
http://www.telegraph.co.uk/…ancestors-did.html
KAP: Google
Google maps (and Earth) used KAP to add detail of an island off of Panama, BBQ Island.
Check 9° 35′ 29.34″ N 78° 40′ 10.24″ W or
http://maps.google.ca/…0.00155,0.00283&t=h&z=19
Kap by a Frank Taylor, a link to his blog page about KAP:
http://www.gearthblog.com/…kite_aerial_photos_of_manihi_now_in.html
Literature: India
From the Hindu Times:
"I am a kite. I was made with red and purple colour papers.
I was made by a famous kite-maker named Louis. He was a good kite-maker. His work never went wrong. He made many kites but I was one of the best. When I was ready, I was sent to a shop, where many kites were kept. I made many friends, but some of them were jealous of me. Many people came to buy kites, but I was all alone because I was very expensive. So, no one could afford to purchase me. But, one day a sweet boy came and bought me. I was very happy when I went to his house. It was a beautiful house. He kept me in his cupboard, where many other little things were kept.
One day he took me out to make me fly in the sky. I was a little afraid because I was going to fly for the first time. But, after sometime, I was enjoying it. I saw many other kites flying in the sky. They were also flying higher, but I thought that I was only the one who was flying on the top of the sky. I saw many birds. They had many very beautiful feathers, but I did know that the beautiful birds will only bring me to the end of my journey. After a while, I collided with one of the birds and was torn. At that moment, I hoped that next time no one should make me a kite."
Prerna Singh, VII C, Loretto Convent, Lucknow.
http://www.thehindu.com/life-and-style/kids/article806940.ece
Literature Cont'd: 'Bloody Jack'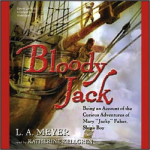 "During a battle with a pirate ship in the Caribbean the HMS Dolphin is damaged and takes on water. The ship is forced to seek shelter in the cove of a small island until repairs can be made. On this island there is no wood of use to repair the ship so one of the crew members, who has been experimenting with kites, puts Jack on the kite and flies her high to scout for land. During the "flight" the kite breaks free flying Jack 30 miles or so from the Island to be marooned on another Island by herself."
http://www.gather.com/…articleId=281474978640735
Play: Introducing the Department of Play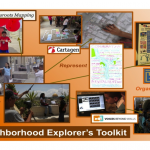 "The Department of Play (DoP) is a working group of researchers, developers, and community practitioners at the MIT Center for Future Civic Media (C4FCM) bonded by a common value: the design of new technologies and methodologies to support youth as active participants in their local urban neighborhoods."
"At the Department of Play, we not only advocate for a child's right to "leisure, play and culture" (see article 31 of UNICEF's Convention on the Rights of the Child) in child-friendly cities, but we also want to tap into the unique energy that comes from play. We aim to mobilize this grassroots ingenuity and innovation towards the development of healthy, creative and engaged citizens that actively contribute to the development of democratic societies."
http://civic.mit.edu/blog/dmartin/introducing-the-department-of-play
Rose Bowl Parade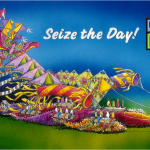 Flying a kite is an opportunity seized to share laughter, sun, wind, and the visual beauty of the moment. Through their life-changing experiences, the families of organ and tissue donors, living donors, and recipients of life-saving transplants teach us all a profound lesson: to Seize the Day! and make the most of every moment to build dreams, friendships and memories with loved ones.
http://www.donatelifefloat.org…/rendering_2011.html
Seniors: Fly, Soar, Glide!
Newbury Court recently launched Masterpiece Living, a philosophy for successful aging that encourages participation in programs that are physical, social, spiritual and intellectual. The metaphor for individual participation by residents was flight: Fly, Soar or Glide!
http://concord.patch.com/…glide-at-newbury-court
The halls at Newbury Court had colorful kites to start the new program.
Social Entrepreneurs: Global

Flying Kites KenyaFlying Kites seeks to raise the standards of care available to the world's poorest children. We are a non-profit organization that strives to give these children the tools they will need – education, imagination, and resolution – to succeed in and contribute to a complex and changing world. We will prepare them to impact their societies through our emphasis on compassion, advocacy, and leadership.
Flying Kites is an organization concerned with helping vulnerable children around the world. Currently, we are building The Flying Kites Leadership Academy, a home and school for abandoned, abused and orphaned children in Kenya. Located at the foot of the Aberdares Mountains, our center has become home to many children in need.
Our goal is to affect change in development practice on a global scale. To ensure sustainablity as we replicate our model around the world, we have developed a series of innovative programs that fund our projects and further our mission.
http://www.flyingkitesglobal.org
Social Entrepreneurs Cont'd: USA

Action Sports Foundation is a 501(c)3 public charity created by action sports athletes, instructors, and industry professionals with a mission of preserving the environment, increasing access, and growing action sports in a positive direction. ASF connects the action sports generation to the non-profit sector, and has a whole new generation of Americans building positive relations in the community through public service events, programs, exhibitions, and training and safety clinics.
http://actionsportsfoundation.org
Video: World News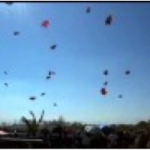 There are over 17 thousand kite festival videos posted at this site.
http://wn.com/Kite_Flying_Festival#
http://my.wn.com/search/kite_flying_festival?p=0
World Record: Snow Kiting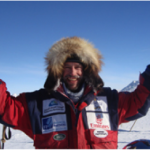 A UAE based explorer and adventurer has broken his second world record after completing the longest unsupported snow-kiting expedition across Greenland.
http://www.arabianbusiness.com/…world-record-361915.html