Kiting news from around the world
Anniversary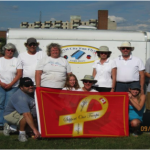 There were various 9/11 tribute fly's to commemorate the 10th anniversary.
The below photo is from our northern friends in Guelph, Ontario.
http://www.newsday.com/…9-11-tribute-1.3160024
http://record-eagle.com/local…9-11-Events
http://www.examiner.com/long-island-tributes-to-9-11
Charity

"The 13-year-old has embarked on a crusade to raise $1,000 for a beach trip for 27 orphans served by Flying Kites, an American-sponsored charity."
http://www.thesunchronicle.com/…09/15/news/10181941.txt
Connections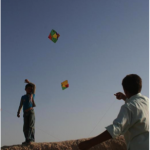 "All of us connected to each other by string and the wind."
http://forusa.org/blogs/…connected-string-wind/9518
Deity
Vishwakarma is the presiding deity of all craftsmen and architects. Vishwakarma Puja is also associated with the buoyant custom of flying kites.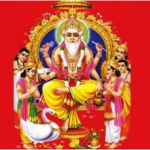 Vishwakarma puja is being observed with great festivity and enthusiasm across the nation on Saturday September 17.
On this occasion, workers and craftsmen offers prayer to the lord Vishwakarma to gain divine inspiration for creating novel products.
http://english.samaylive.com…great-festivity.html
Energy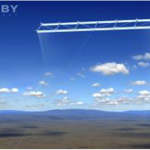 "Somewhat similar to winds over the open sea, as used in offshore wind farming, winds at high altitudes tend to be faster, stronger and more predictable than winds on the ground.
High altitude wind energy (HAWE) is the method of capturing kinetic and mechanical energy from winds high in the atmosphere by way of aerostats (these are balloons or airships, which use lighter-than-air gases to stay afloat), or by kites, airfoils (think windsurfing) and gliders, which may be equipped with turbines to keep them aloft.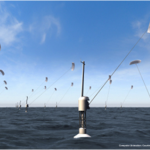 The devices may be tethered or free-floating. Electric generators using the moving air can be placed at the mooring location on the ground, or they can fly with the craft itself.
Besides using the motion of wind for electricity, HAWE can also be used as a purely mechanical means of power, propelling vehicles on land and in water."
http://www.earthtechling.com/…wind-energy
http://www.environmental-finance.com/…941
Energy Cont'd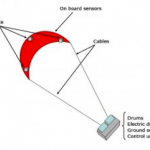 "KITEnergy technology is a protoptype but has been tested in collaboration with Politecnico of Torino since 2010. It will be in operation later this year.
http://www.forbes.com/sites…winds-to-electricity
Explorer
"Two men from The Netherlands, Eric "MTwater" and Arjen "Fast Arie" van der Tol, plan to take their kite/snow buggies to Greenland and travel from Dye II south, then turn north to Baffin Bay, and eventually head back to Dye II.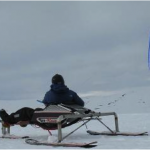 According to them, they will cover 4,500 km during the expedition that will last from May to June 2013.
Arjen holds 2 kite buggy world records. Eric, the designer of these buggies, talked to ExWeb's Correne Coetzer about the buggies, the winds on Greenland, the challenges they face…"
http://explorersweb.com/polar/news.php?id=20322
Fashion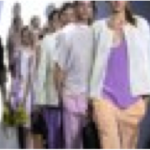 Designer Phillip Lim would pass time as a kid making paper kites. The kite-making went to good use. It has inspired Lim's spring collection.
"It's all about movement, and about geometry," Lim said in a backstage interview.
http://www.washingtonpost.com/…gIQALGimSK_story.html#
http://latimesblogs.latimes.com/…fashion-week-phillip-lim.html
Festivals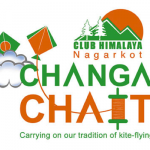 "When we think of Dashain, kite flying undoubtedly comes to our mind. So bringing back their tradition of the annual kite flying event, Club Himalaya of Nagarkot is back with the Changa Chait '68."
'Dashain' commemorates a great victory of the gods over the wicked demons.
http://www.myrepublica.com/…news_details&news_id=36206
History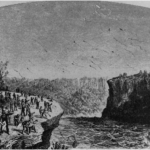 The Long Beach (Washington) Kite Museum inducted Homan Walsh into their Hall of Fame at ceremonies this past August 2011.
Homan Walsh, the sixteen year old boy from Niagara Falls, New York, who, in 1848 flew his kite from Canada to the U.S.A., in order to secure the first line across the Niagara Gorge, that was then used to build the areas first suspension bridge.
http://weeklypress.com/of-kites-and-…historical-memory-p2690-1.htm
http://kitehistory.com/Miscellaneous/Homan_Walsh.htm
http://kitefestival.com/visit/hall-of-fame/
History cont'd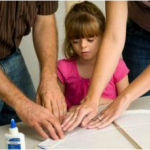 "Not only is creating a kite fun, but it offers a window to the past, said Brower, who teaches historical craft programs at the Carroll County Farm Museum."
http://www.fredericknewspost.com/…StoryID=125408
Interstellar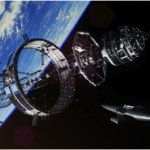 "Kites able to lift people have been around a long time, but only the invention of sufficiently powerful and light-weight engines late in the 19th Century enabled us to fly kites untethered around the sky as the first heavier-than-air aircraft.
Interstellar travel faces a similar dilemma — the need for a sufficiently low-mass engine with enough power to propel our first "star kite."
http://news.discovery.com…interstellar-kite-110829.html
Literature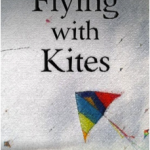 A former banker is seeking success in the world of writing, with his new novel based on extensive research on Kosovan refugees. Alan Reynolds new novel, Flying With Kites, is already selling as an electronic book on website Amazon.
http://www.ilkleygazette.co.uk/…with_his_novel_approach
http://www.amazon.com/…flying+with+kites&x=12&y=14
Music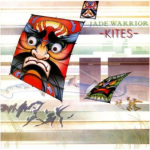 Kites is a classic album recorded by the legendary 'Jade Warrior' for Island records between 1974 and 1978.
Kites original recording has been re-mastered from the original master tapes and features extensive liner notes, deluxe slip case packaging and fully restored artwork.
http://www.amazon.com/…1316283770&sr=1-13
Music Cont'd
"Kites with Lights – a one-man band that is current Athens, Georgia resident Jonah Cordy, Cordy's first full-length album, Cosmonauts, is a clear throwback to the airy, dream-like sound explored by '80s synth pop.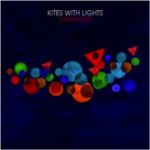 Obviously cashing in with indie culture's infatuation with chillwave, Cosmonauts is an assured, infectious stab at cotton-candy-sweet, keyboard-led dreamscapes."
http://www.popmatters.com…kites-with-lights-cosmonauts
Music Cont'd
The band 'Kites' began writing tightly constructed tracks in 2010 that successfully blended synthetic textures with more organic instrumentation, creating a sound that was bold, affecting and ultimately irresistible.
Their intensely physical and energetic stage shows have won them fans internationally
http://hangout.altsounds.com/news/135046-morrissey.html
Photography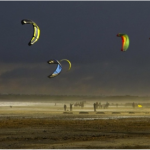 An atmospheric shot of Fraisthorpe beach (UK) has won an amateur photography competition for a man from York.
David Hopley's picture, capturing soaring kites against a background of leaden skies, won first prize in the third Sewerby Hall and Gardens competition.
http://www.yorkshirepost.co.uk…position_1_3772064
Retail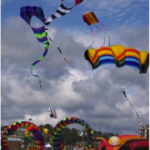 Lincoln City-based 'Northwest Winds Kite Stores' will open a new store at Seaside Oct. 1
http://www.seasidesignal.com/…9a7c-001cc4c03286.html
Tribute
Afghans fly on Massoud Day in respect for slain Afghan Shah Massoud on 9 September 2011 in Kabul, Afghanistan.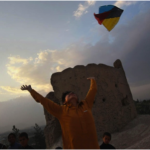 Afghans observed the 10th anniversary of Massoud's assassination by Al Qaeda agents on 9 September 2011, only two days before the 9/11 attacks in the United States.
The military leader played a leading role in driving the Soviet army out of Afghanistan, earning him the name Lion of Panjshir.
He was a chiel opponent of the Taliban after their rise to power in 1996. Millions of Afghans consider him the nation's greatest modern hero.
http://news.nationalpost.com/…photos-of-the-day-sept-9-2011
Update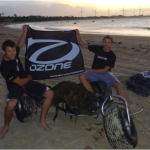 "Two brothers faced high tides, curious locals, and narrowly missed electrocution during an attempt to kite buggy along 1,000km of Brazilian coastline…The pair hit several challenges including dodging narrow beaches, deep streams, wind turbines, dealing with unreliable maps and 'contradictory local opinion.'…But they also received a warm welcome from local people and whenever they slowed to walking pace around the villages, they were followed almost constantly by people eager to help…
This wasn't the finale to the journey we had anticipated, but luckily the power came back a few hours later with a cheer from the locals, and we were able to reflect on the whole adventure."
More details about the trip can be found at www.kitebuggyadventure.com
http://www.buckinghamtoday.co.uk/…kite_buggying_pair_1_3053464
http://www.bournemouthecho.co.uk/…Brazilian_coastline