From the Editor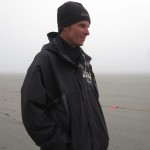 While some of the world is just gearing up for their kiting season, we've just finished ours here in North America… The past 6 weeks have been especially hectic for us with trips Utah, Borneo, Singapore, New Jersey and Oregon, all of which really put us behind on this latest issue between all the travel, missed office time and some wicked jet lag – however, we're still in it to win it and are hoping you enjoy the content we've put assembled for you thanks to the efforts of our dedicated contributors.
I've put together some random thoughts in my Kites… Life. column below, I hope you'll take the time to browse through them as some relate directly to the future of our magazine, some of the the ways you can get involved, as well as a couple of community topics that I hope will spur some good discussion.
Hearty congratulations go out to Jeryll Autore, the latest winner in our official Kitelife subscriber drawings, we've just shipped him a brand new dual line sport kite… Next up on 12/5/11, one of our members will be taking home a complete (ready to fly) quad line kite package!
Last item and I'll let you get on to our articles below… Every year, Nov/Dec/Jan prove to be very challenging months for gathering content and I'd like to personally encourage you to share your experience, local event coverage or any other interesting kiting topic with us through a submitted article or report – our guidlines (not rules) can be found here.
Cordially yours,
John Barresi
Editor/Publisher
Kitelife Magazine
Next Prize Drawing to be held soon!