This is a summary of the actions taken and reports given at the quarterly board of directors meeting held earlier this week.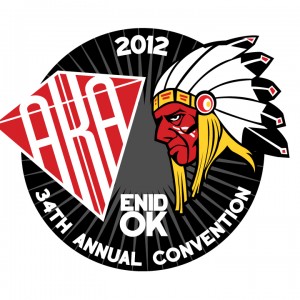 First, good news from the treasurer. The AKA is on track to finish the year with a slight profit. This is thanks to stable membership,continued cost control, and increased sales.
Second, good news from the convention committee. The registration fee for the Enid convention will be only $115. This is the lowest it has been for many years, and the lowest it will be for the foreseeable future.
Third, also from the convention committee. Surveys and comments consistently asked for more time and space to just fly kites. Competition will be held on Tuesday, Wednesday and Thursday. Leaving Friday and Saturday for two full days of festival extravaganza. Detailed schedules will be posted on the website starting in June.
[box type="note" style="rounded"]Editor's Note: Be sure to check back with Kitelife.com in October for our official DAILY UPDATES from the AKA Convention in Enid, OK with photos, news, highlights and competition results… There really is nothing better than being there, but if you can't make it – our updates are the next best thing![/box]
Fourth, more good news from the AKA General Store. Sales are substantially higher than last year. Much of this volume is due to greatly increased sales of the workshop line sets. Each winder with line is only $0.34 or 50 for $17. Discounts offered for purchases of 500 or more sets.
Our Cafe Press store is undergoing renovation with more than 100 new items being added. Check it out!
Contracts are now being negotiated for our 2013 convention. The site selected will be announced very soon.
Want to join the AKA delegation to Dieppe France in September? All are welcome.
Contact Marla Miller to register, for help with lodging, and other details.
She can be reached by email via vp1 AT aka.kite.org
We are in need of a head judge and a scorekeeper for the Kitemakers' competition in Enid. If you can help out, hit "reply" and let me know.
Regional directors are busy this weekend writing reports for Kiting. Take a minute and send them some high quality pictures and notes about events held and in the future. Directors can also help you advertise events whether or not they are sanctioned. Drop a note, give a call and ask that your event be included in their regular emails to the region.
Oh, and the board voted to allow back issues of Kiting older than 5 years to be make public. This change will be made as time allows to edit each entry.
In an additional policy change, the board voted to ban all usage of manja line for all AKA sanctioned events.
Remember, for only $100 your event can also be sanctioned giving you and your club extra protection in the event of an accident and allowing point to be accumulated for the sport kite nationals. Enter your event on the AKA calendar to get started.
As always, send in your question, complaints, and comments. It's good to hear from you. See you on a field somewhere.
Time to fly!
Barbara Meyer
PS: Think about making an auction donation, form attached.