entries
42
comments
31
views
1,512
About this blog
Bringing my kite builds up to date with a bit of history on each kite.
Entries in this blog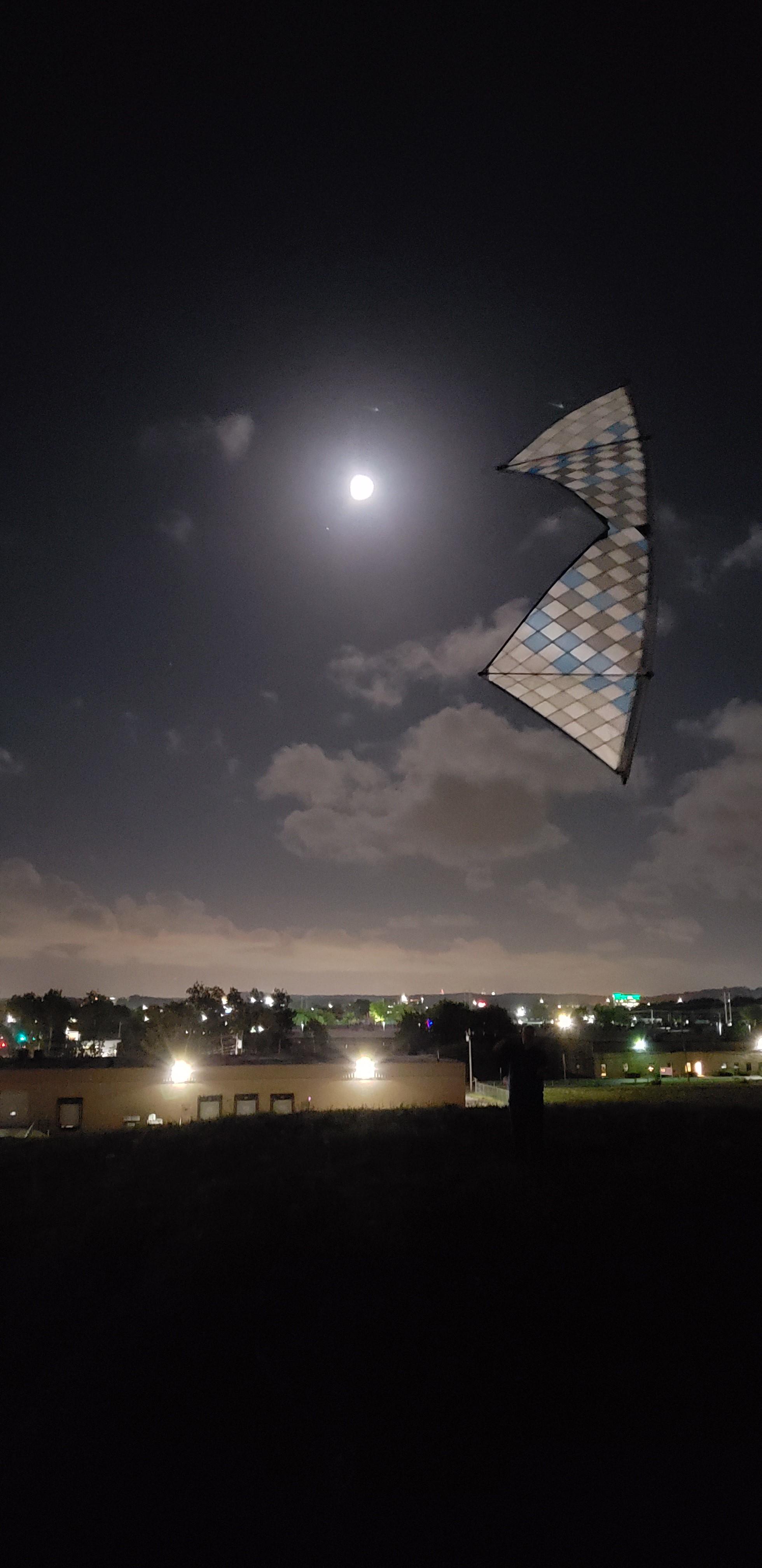 Some night Flying in rural Boston before I turn Touch of Blue over to its new owner.. Very nice moon tonight.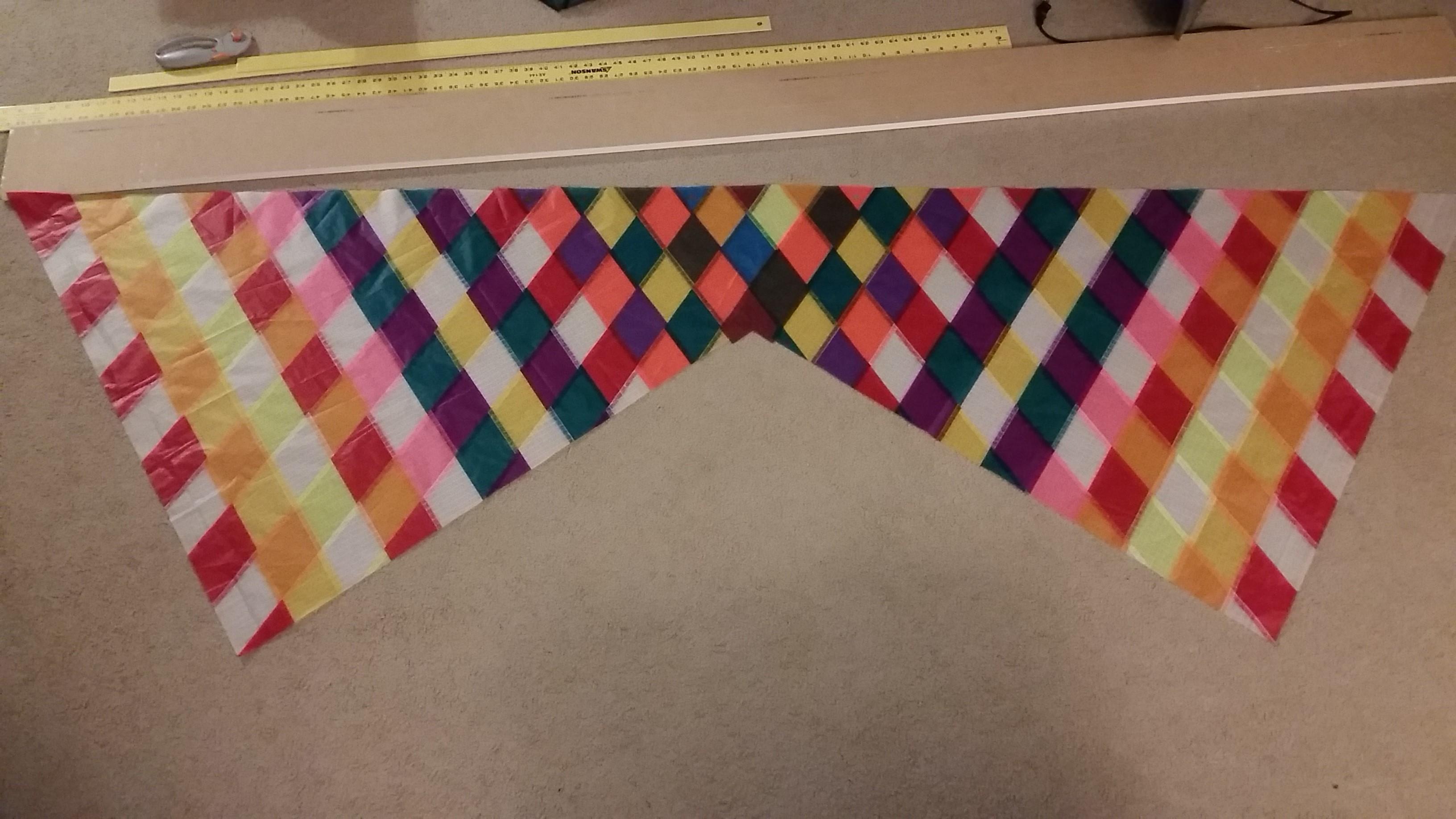 Going off of the look of the Scrapestry, I decided to use the new batch of scraps to do an all color kite.. Some of the scraps were neutral White and Charcoal but I based the placement on the size of the scraps and not the color.  Crazy Quilt has begun..
This commissioned sail has been completed and is ready for initial flight tests.. this one is as close to an exact 1.5 size as I could make it and still be faithful to the diamonds techniquen. I don't usually make an exact 1.5 size and the sail isn't as tight as one would expect but a simple glide test was surprising. Bungees are left long for the moment to allow a bit of tweaking if required. This sail has the wear strips, LE Tabs, fold relief and is set up to allow French bridles and magic stick at the request of the owner. You could even put springs on it if you so desire.