entries
47
comments
35
views
1,964
About this blog
Bringing my kite builds up to date with a bit of history on each kite.
Entries in this blog
Since the new year, I've turned my attention to materials other than tails.. Nothing wrong with the tails constructions but I wanted a new perspective.. and that perspective was perspective.. Angled shapes started out as a lazy harlequin pattern in complimentary colors. Because of the pattern it became the Jester. This was my first run at edge joining materials that were not already hemmed.   The Jester followed by a vanishing point perspective in dissimilar materials.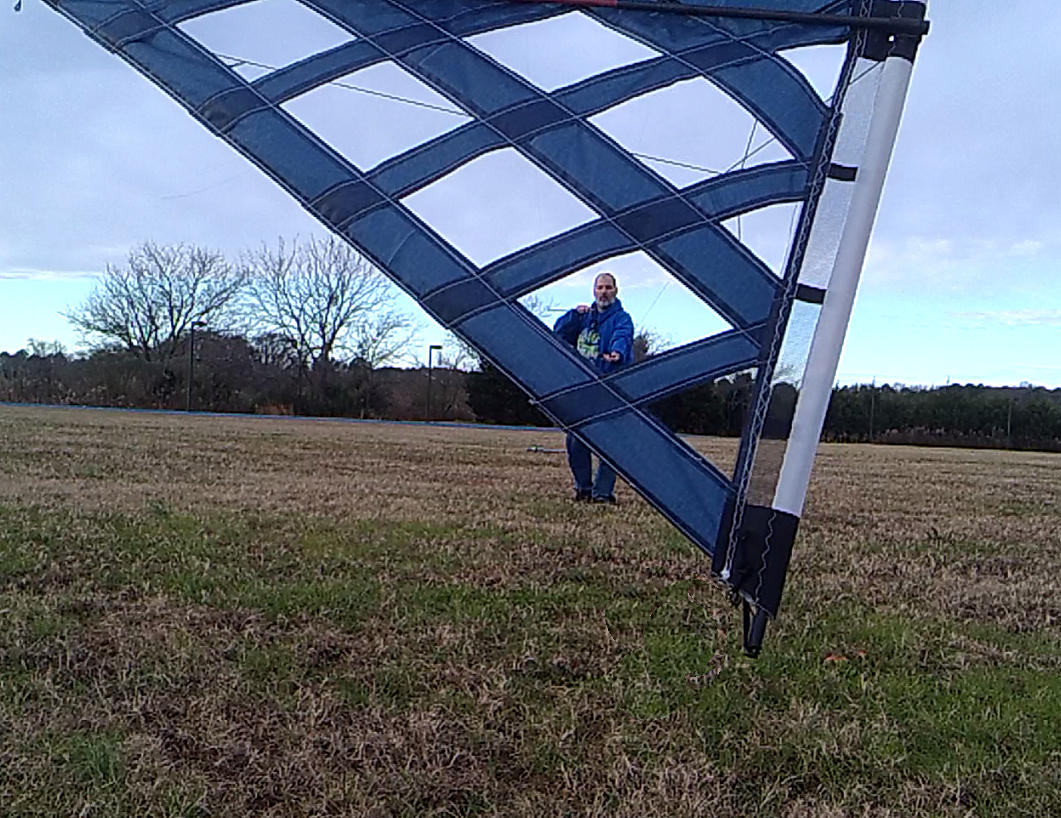 I don't have pictures of them all but 26 kites were finished in 2018. No kites from tails this year. all from either RSN or Icarex. A few meshes and a couple of very unique attempts at doing something new. I'm not counting the one I considered failures that became flags. I'm blogging it here to keep from blasting out the gallery.. You seen probably most of these pictures before.  
Looks like first flight for my new kites is going to have to be altered.. I won't be able to make the Wright festival this year after all.. Hopefully I'll get out for a few minutes to my regular flying field.. If so I'll try to  fly'em and get some footage there. Sometimes Life Happens