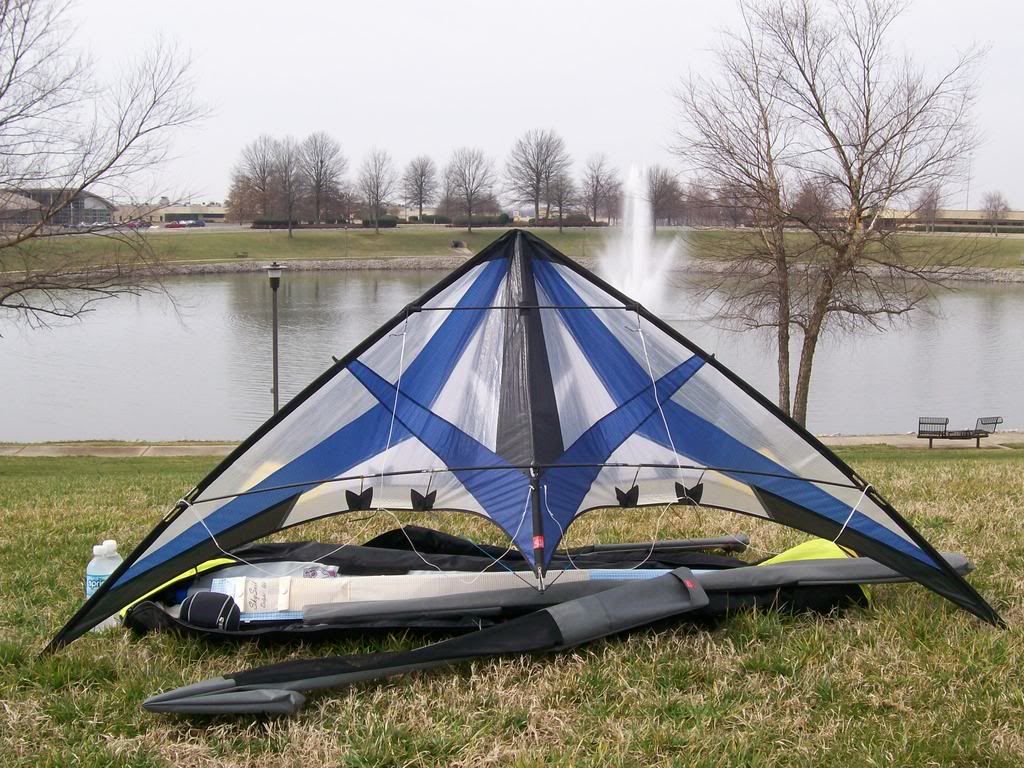 Genesis UL by Level One
Wingspan: 90"
Height: 41.5"
Wind Range: 2-12Mph
Video:
http://www.youtube.com/watch?v=Euc-2EA8cuc
I had the pleasure of flying this kite for a couple of weeks (thanks T!!), and this was a great kite all around. Precision flying was insane!! Freestyle tricks were a snap! Just flying patters and maneuvers was a joy

.
You can make adjustments to each bridle leg individually, due to the pigtails that are larksheaded to the frame upon which the bridle is attached. Great for pulling the nose up, down, in and out to achieve the desired effect.
Great kite,, just a great kite.