Bought my 10 yr old a new 7.5 feet Box Delta, Rainbow Ray super simple setup, one cross rod, pull the two side rods that slide down into position on the wings attach the line and fly!
Well the wind was 5-10 mph and was just enough to get it up yet each time it just went to the right and fell slowly, just not quite enough air but also noticed something weird before we even got it up that might be the reason it was pulling right.
The back cross rod doesn't sit in the sewed in pockets quite right (for lack of proper terms), one side sits solid and the side wing rod sits true and the other side seems to sit funky and the wing rod sorta folds forward (took pics to try and help explain), figured that might be why it was pulling to the right too...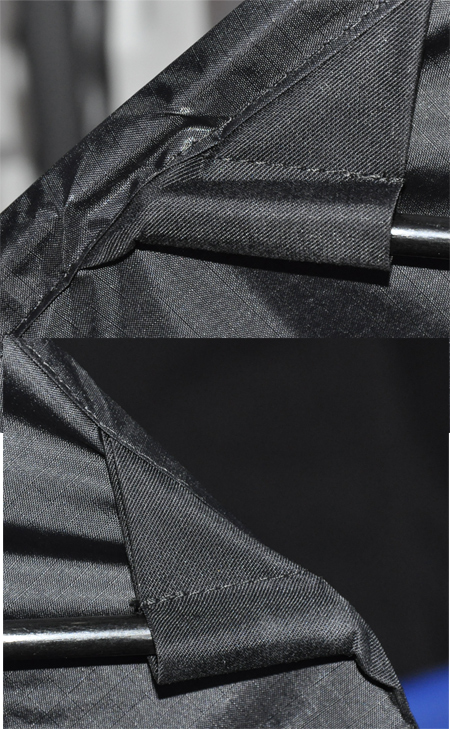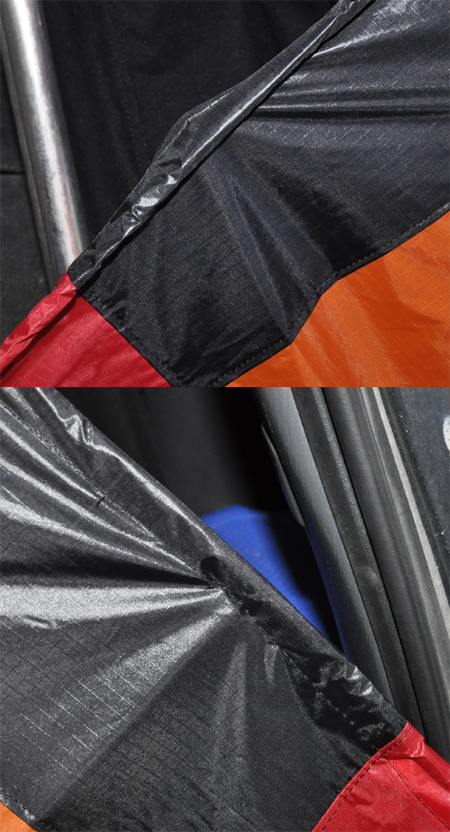 I know we didn't have quite enough wind but since this is my first larger delta is that "normal" the way the rod sits in there like that? I can manually adjust that weird side to sit even like the other BUT the moment the kite goes up that side wing rod flips forward again, never seems to happen on the other side, even tried flipping the rod around same issue on same side, doesn't seem like its too long or fits too tightly either...
Thanks for any help, know my daughter was bummed when we couldn't get it flying true in the sky, even tried with 2 6 foot tails on it but again not quite enough wind, thought the tails might help steady it but still no go just went partially up then to the right and slowly fell each time.
Bill